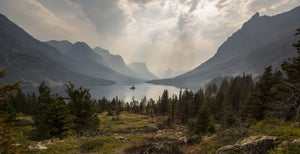 We believe everyone deserves wild places. We also believe our public lands - the wild places we all own and love to visit — deserve strong protections. Yet more and more developers want to get rid of our public lands to extract natural resources — and that's just the tip of the iceberg for threats to our public lands.
That's why with every Seek More Wilderness purchase, we donate 50% of profits to our non-profit partners that celebrate & protect public lands. We use the power of business to fight for wild places and provide products to outdoor enthusiasts that want to defend the places they adventure.
"The idea of wilderness needs no defense, it only needs defenders."
National Impact
For every Seek More Wilderness product you purchase, we donate 50% of profits to our non-profit partners celebrating & protecting public lands.
6 Biggest Threats to Public Lands
1.2 MILLION SQUARE MILES
Amount of wild lands we've lost in the last 20 years.
100 MILLION PEOPLE
The number of Americans that have no access to nearby wild places.
COST OF 1 CUP OF COFFEE
The price oil & gas development pays for ruining an acre of public land.
54 PERCENT
Utah public land sold off to fossil fuel development after transfer from federal government.
5TH LARGEST EMITTER
U.S. public lands rank fifth in the world for greenhouse gas emissions.
#1 MOST DESTRUCTIVE
Irresponsible livestock grazing is the most ecologically harmful type of land use on public lands.